Thanks to the recently redesigned Ford F-150, aluminum is enjoying vastly increased demand in the manufacturing world. The country's best-selling vehicle gained an all-aluminum body, resulting in a lighter weight vehicle with better towing ability, while the metals recycling industry gained a challenge. To hold its position as an industry leader, Ferrous Processing & Trading (FPT) was motivated to quickly innovate and greatly expand its capacity to process automotive aluminum.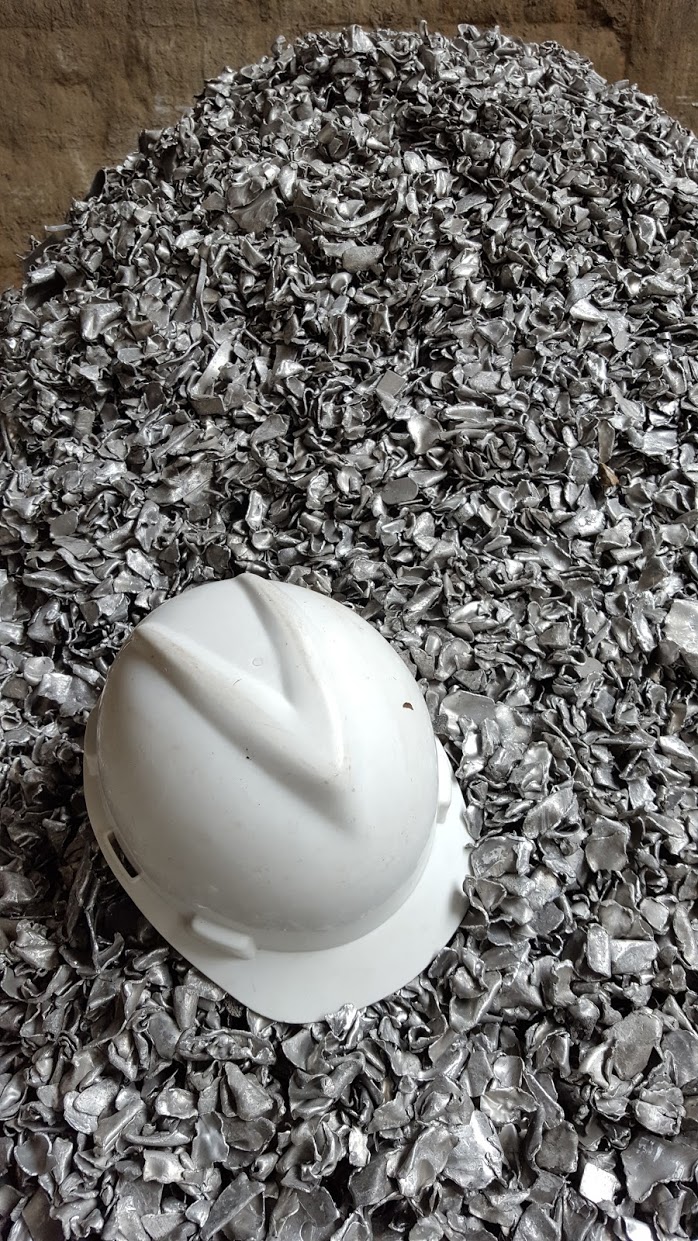 Production of the new Ford truck began in January 2015 with no clear expectation of the scrap aluminum volume to be generated. "We were initially told to anticipate 200,000 pounds," noted John Palmer of SLC Recycling, a division of FPT. "Actual totals for that January were 1.2 million lbs. of scrap aluminum. Seven months later, the volume surpassed 4.3 million lbs."
Manpower and machine power alterations were necessary to meet the spiking demand. Attention turned first to ramping up hours and workforce.
"Prior to the redesigned F-150's launch, SLC Recycling was running its shredder only one shift four days per week. With this new stream of aluminum, the facility adjusted production hours to six days per week and added a second shift," explained Palmer.
Next, the microscope was turned on the production equipment. At the time, SLC Recycling's shredder was processing aluminum at 15,000 lbs. per hour on average. "With inbound volume inventory consistently growing, we realized a new aluminum shredder was going to be needed to keep up," detailed Palmer. "That is where the Lincoln was brought in, after exploring all of our other options."
The previously underutilized machine, known as the Lincoln shredder, was originally limited to steel processing. Other shredders within the FPT family were available to handle the less variable steel volumes. Located at the John Kronk yard, the machine was transitioned from being able to shred a full older material automobile in 15 seconds to an aluminum specialty machine that shreds 70,000 lbs. per hour.
This remarkable upgrade from steel to aluminum shredding was accomplished by the FPT engineering team, led by Executive Vice President Tony Benacquisto in just over nine months. The team's heroic efforts on the Lincoln shredder's overhaul included manufacturing a new infeed, concrete work, removing the old downstream, installing a new downstream, installation of a new finished goods building, and new discharge. The machine's new downstream now has magnetic separation where any steel is removed, a tromell where material is sized, and two eddy currents which remove any non-metallic material.
"As a result, the finished product is 100% clean aluminum which can be directly charged by the consumer in their furnaces," explains Palmer. "Engineering also made some changes in the grates used inside the shredder to accomplish the correct size of finished goods for the consumer."
FPT's world class handling of the aluminum has earned the company the label of "preferred scrap processer" by Novelis Aluminum, Ford Motor Company's largest supplier of aluminum sheet for the F150.
"We are currently processing over 4 million lbs. a month for Novelis out of the John Kronk facility," Palmer proudly concludes. "The finished product was recently qualified into their Oswego New York facility where they produce the automotive alloys."