Scrap metal processing company continues to grow and succeed as demand rises for scrap metal processing services throughout the United States and Canada.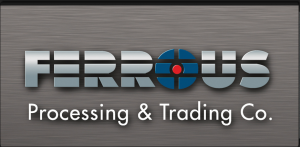 Ferrous Processing & Trading (FPT) has benefited over the last two decades from being a part of the Soave Enterprises family. In the late 1990s, Tony Soave saw potential in the scrap metal industry and chose to make a big investment. He purchased the scrap metal recycling company, adding it to his already diverse array of businesses at Soave Enterprises.
Anthony Soave recognized the growing need for companies who offer a full range of environmentally friendly metals recovery and processing, and FPT filled that need. Ferrous Processing & Trading utilized the latest scrap metal recycling technology and equipment including a mega-shredder that is capable of recovering over 150 tons of recycled metals per hour. In addition to advanced facility equipment, FPT also offers a dedicated team of dispatchers who ensure prompt customer service 24 hours a day and provides clients with roll-off containers, hoppers, and trucking equipment to specifically meet their needs.
Ferrous Processing & Trading is now the fifth-largest scrap metal recycler in the United States, with operations in Michigan, Ohio, Florida, Tennessee, and Ontario, Canada. Ferrous Processing & Trading has proved to be a valuable investment and is now one of the most profitable businesses in Soave Enterprises thanks to the increasing value and demand for scrap metals such as copper and steel.
Ferrous Processing & Trading has been buying, processing, and trading non-ferrous materials since 1946. SLC Recycling, a division of FPT, is a full-service, non-ferrous metals processing facility. SLC Recycling is the first non-ferrous facility to integrate a high-capacity shredder, and optical sorter, and dry system separators with sand flotation. Ferrous Processing & Trading and SLC Recycling purchases, sorts, processes, and packages aluminum, brass, copper tool steels, stainless steel, and high temperature alloys.
Currently, Ferrous Processing & Trading is led by Yale Levin and the leadership team includes Howard Sherman,Tony Benacquisto, Steve Benacquisto, Andrew Luntz, Joanie Streicher, Rob Bakotich, Bill Wild and Roger Bushnell.
About Ferrous Processing & Trading
Ferrous Processing & Trading is one of North America's premier processors, sellers, and recyclers of scrap metals of all kinds. They are supported by the unique skills and experience of the management, commercial, and operations teams. Their ownership assures both financial strength and a deep commitment to the industry and their customers. FPT's reputation is built on the core values of integrity, expertise, responsiveness, and creativity in the scrap metal recycling industry.
Ferrous Processing & Trading is a key supplier to the metals industry of North America. They are also a major scrap metals management company for the U.S. auto industry. From every stage of the metal recycling process from the assembly line to the used parts pile then through the scrap processing yard and into the furnace, FPT has the right answers for handling and marketing metal.
Ferrous Processing & Trading
1333 Brewery Park Blvd
Ste 400
Detroit, MI 48207
313-567-9710