Strong Steel Products is a location of Ferrous Processing and Trading in Detroit Michigan that features a certified public scale for ferrous and non ferrous scrap.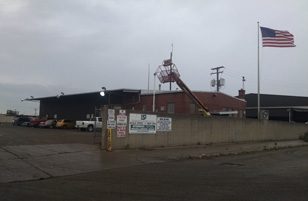 Address:
6464 Strong St
Detroit, MI 48212
Phone:
313.267.3300
Fax:
313.267.3305
Hours:
MON - FRI: 7-4, SAT: 7-12
Note that all holiday & weekend hours are subject to change. Please verify with the location in advance.
Features:
Public Scale
Industrial Accounts
Metal Processing Facility
Ferrous Metals
Non-Ferrous Metals
Shredder